Clotilde Mahé presents research in Ghana and Kyrgyzstan
October 17th, 2017 by Niels
The WIDER Development Conference on migration and mobility, jointly organized with the African Research Universities Alliance (ARUA), took place on October 5-6, 2017 in Accra, Ghana. This conference explored the relationships between migration, mobility, and development, with a focus on South-South movements and the African region. It aimed at bringing together new and innovative research from economics and other disciplines that can inform broader policy-relevant debate and action.
The conference consisted of plenary sessions with keynote speakers Ingrid Palmary and Hillel Rapoport, parallel sessions with contributed papers, and a poster session, in which Clotilde Mahé, TRANSMIC PhD candidate, presented some of her work in progress, 'Husbands' return migration and wives' occupational choices'.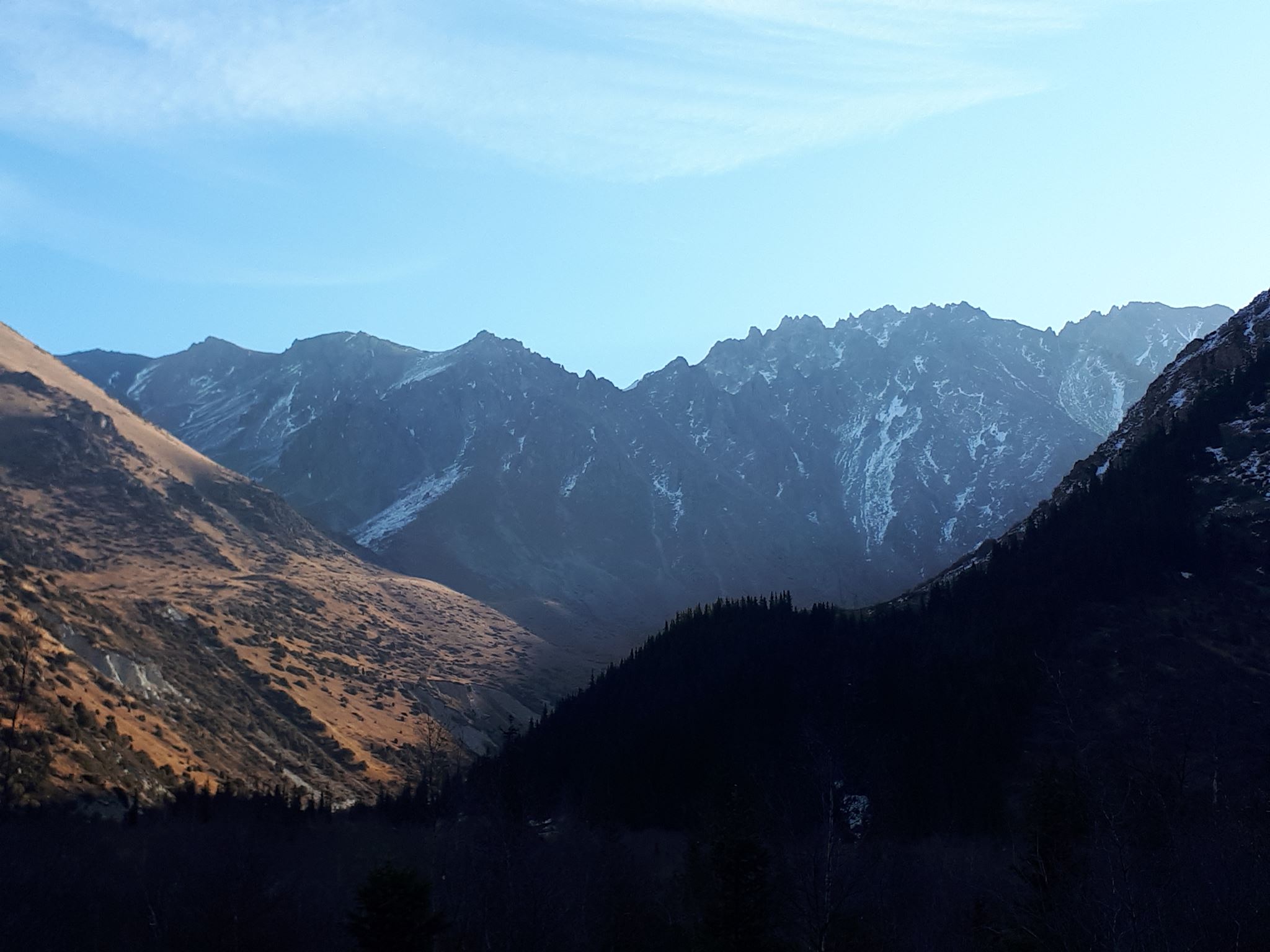 The Institute of Public Policy and Administration of the University of Central Asia (UCA), Stockholm International Peace Research Institute (SIPRI), Leibniz Institute of Vegetable and Ornamental Crops (IGZ), International Food Policy Research Institute (IFPRI), ISDC – International Security and Development Center, and the Food and Agriculture Organization of the United Nations (FAO) organized the third annual Life in Kyrgyzstan Conference to take place in Bishkek on October 12-13, 2017. This two-day conference brought together national and international experts from government and the public sector, development agencies, non-governmental organizations, academia and research institutions, and media to exchange knowledge and experiences on recent socio-economic developments in Kyrgyzstan and Central Asia, and to promote evidence-based policy making.
A wide range of topics in socio-economic development of the Kyrgyz Republic and other Central Asian countries were covered. The conference also informed on the process of the 'Life in Kyrgyzstan' Study carried out in 2016 by an international consortium of research institutions with funding from IFPRI, IGZ, FAO and UCA. A wide range of topics were covered, ranging from social cohesion, climate change, welfare, migration and labour. Clotilde Mahé, TRANSMIC PhD candidate, presented some of her work in progress, jointly with Tilman Brück (ISDC) and Wim Naudé (Maastricht University, IZA and MSM), 'Return migration and self-employment dynamics: Empirical evidence from Kyrgyzstan'.
Posted in TRANSMIC
Comments Off

on Clotilde Mahé presents research in Ghana and Kyrgyzstan