---
Formal and informal social security provisions between African migrants in Europe and their network of relations at home
(ESR 3; Maastricht University)
This research project investigates the different social protection arrangements of African migrants in Europe, both locally and across borders. This research is of great relevance in the current migration and welfare debates, since it investigates how migrants, who often fall through  the  cracks  of  formal  social  protection  systems,  navigate  between  formal  institutions  in  destination countries and informal social networks based on reciprocal exchanges, to ensure their and their family's social protection  needs.  These  needs  are  often  of  a  transnational  character,  as  families  are  located  across  different nations states. Rather than approaching social protection from the traditional clear-cut divide of formal and informal provisions, this research explores social protection as a combination of resources provided by: the state, the markets, the third sector and personal social networks. The study includes female and male migrants of different socio-economic and legal status, including refugees, asylum seekers, undocumented migrants and documented labour migrants. How do these migrants fulfil their rights and responsibilities towards people at home (nuclear and extended family) in order to receive or provide social protection? What challenges do they experience in qualifying for formal social welfare in European countries, and how do they navigate these challenges? Empirically, this project takes the case of Sudanese migrants in the Netherlands and the UK. Methodologically, it takes a multi-sited matched-sample ethnographic approach, whereby data will be collected from the migrants in Europe and their families back in Sudan. Research period: October 2014 – October 2017.
Status: finished. Dissertation successfully defended on 17 December 2018 at Maastricht University.
Researcher: Ester Serra Mingot  (profile page)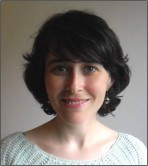 TRANSMIC CV (last updated October 2018): Ester Serra Mingot conducts her PhD at the Globalisation, Transnationalism and Development Research Programme at the Faculty of Arts and Social Sciences in Maastricht University.  Ester completed her BA degree in Translation and Interpreting at the University of Alicante (Spain), and after working several years as an interpreter, language teacher and tour guide in the Middle East, she conducted an MA in International Relations, Safety and Development at the Autonomous University of Barcelona (Spain), focusing on Middle Eastern politics and the role of women in the Egyptian Arab Spring. In 2013 Ester finished an Erasmus Mundus Master in Migrations and Intercultural Relations at Oldenburg University (Germany), Stavanger University (Norway ) and Ahfad University (Sudan). She wrote her Master thesis of the challenges faced by South Sudanese women living in Khartoum after the separation of the two countries.
Ester's position as a Marie Curie Research Fellow within the TRANSMIC project has given her the opportunity to improve her theoretical and methodological knowledge, build up an international network, and develop her professional skills. Ester's study has attracted the interest of both the Sudanese community in the UK as well as experts at the European External Action Delegation in Sudan, with whom she met while conducting fieldwork in Khartoum. During her PhD she was invited to conduct short research fellowships at Birmingham University and the Centre d'Études et de Documentation Économiques, Juridiques et Sociales (CEDEJ), in Khartoum, who also supported her fieldwork in Sudan.
Ester has published some of the findings of her research in peer-reviewed journals and collaborated in a special report on Sudanese migration conducted by the GSDRC. She has participated in several international conferences, where she had the chance to present some her research findings and enhance her professional network.   Together with another university colleague, Ester obtained funding from MACIMIDE to organise a workshop on Urban Ethnography, where other junior and senior scholars took part. In Maastricht University, she made use of her software skills acquired during the TRANSMIC project, and gave some Atlas.ti workshops to other students at the University.