CONTAINED Project: Teaming research and theatre to create dialogues on migration
September 15th, 2016 by Niels
CONTAINED Project connects experience, research, and creative learning to contribute to dialogues and greater understanding about migration.
We hear a lot about the 'migrant and refugee crisis'. The topic has become a source of polarizing views, fear and tension in receiving societies. But why do people migrate? What do you leave behind and what risks or adventures do you face when you take the journey? Which skills do you need to succeed? How does it feel to arrive somewhere unfamiliar? What would you do in a refugee's place? Are 'we' collectively responsible for the underlying causes of migration, such as global inequalities, conflict and climate change?
CONTAINED Project explores each of these questions. The project began in 2016 as a collaboration between Marie Curie Research Fellow Marieke van Houte and physical theatre company Justice in Motion. Throughout the course of 2016, they have been developing a trilogy of immersive, physical and participatory performances aimed at exploring ways to open a dialogue with audiences on what it is to be a migrant.
Using a transparent shipping container as the physical and metaphorical centrepiece of the project, this trilogy explores three key themes of migration:
1) decisions and journeys
2) arrival and reception
3) movements and changes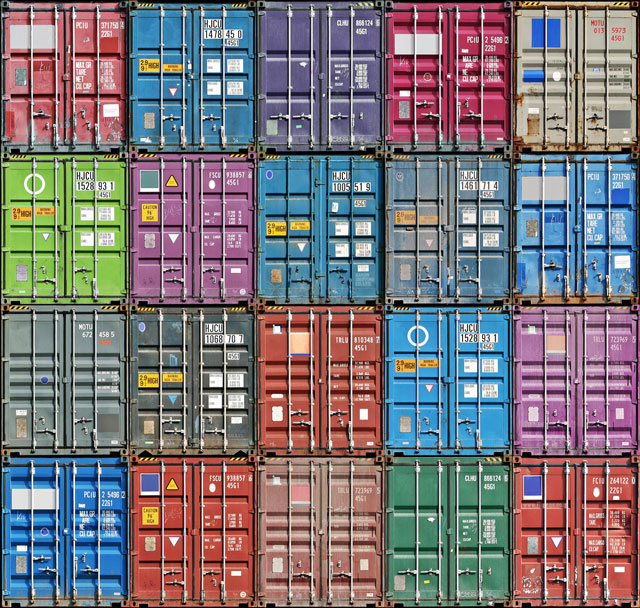 CONTAINED # 1, on 'decisions and journeys', focuses on individual motivations for people from countries in conflict to remain or leave, and the different aspects of their journey, asking the question: what would you do? The group presented a try-out of this piece at the Pitt Rivers Museum event Migration: the Art of Movement, organised by the Oxford Migration Studies Society, followed by a first exploration for the general public on Broad Street as part of the Oxfordshire Science Festival in June 2016, and hosted a public discussion on the themes explored within it.
View the trailers of the production and the performance
CONTAINED # 2, on movements and changes, looks at patterns of migration in relation to global change. Based on a script called 'Pecking Order' by Joakim Daun, this is a physical theatre performance that uses bird migration as a metaphor for human migration. It explores different perspectives on the question of what 'we' should do to deal with underlying issues that cause migration, and why. It was first performed in August 2016 at Wilderness Festival in Oxfordshire. An adapted version based on research results will be performed on 8 December 2016 during an event at Lady Margaret Hall.
View the trailers of the production and the performance
CONTAINED # 3, on 'arrival and reception', explores the challenges migrants face when arriving in and trying to be admitted to a country. The piece, called 'The Extraordinary Queueing Experience' gives audiences a glimpse of the challenges migrants can face when they try to reach Europe or elsewhere. Visitors are given an individual sensory experience that allows them to feel the exclusion, inequality and lack of transparency that many migrants experience – and the different strategies they use to respond. This piece uses elements of immersive and invisible participatory theatre and improvised comedy. A first version of the piece was performed in May 2015 during LiveFriday: Social Animals, an event curated by the University of Oxford's Social Sciences division to showcase its research, and held at the Ashmolean Museum. The piece will be performed for the second time in October 2016 in the European quarter of Brussels during a Nuit Blanche themed around 'Borders'.
The CONTAINED team explored more creative learning tools to create dialogue and enhance understanding of the three themes during a 'Creative Lab' on 16–18 September 2016 at the Story Museum in Oxford. Using games, stories, interactive performance and drop-in workshop sessions, the team tested and expanded their toolbox to communicate about migration with both child and adult visitors to the Story Museum.
CONTAINED is underpinned by key findings from research on migration. 'Decisions and journeys' reflects that 97% of the world's population does not migrate and asks the audience to consider what it takes to do so. Not everyone who wants to migrate can – it takes financial assets, networks and courage to undertake risky journeys – so most migrants move to a safer place within their own country or move within their region. 'Movements and changes' contextualises the act of migration, asking the audience to reflect that while migration is often seen as something exceptional, migration flows are in fact pretty constant through time – so rather than a 'crisis', moving is a natural reaction to adapt to changes and imbalances in society, including economic and political inequality, as well as conflict and environmental change.
After the research and development phase in 2016, Justice in Motion will take CONTAINED # 2 – the physical theatre performance – on tour. Marieke van Houte will use the toolbox developed in CONTAINED in research on public perceptions on migration. Furthermore, Marieke will continue to collaborate with creative partners in CONTAINED Project in order to create more connections that trigger dialogues on migration.
Research Director Marieke van Houte (ER9a in TRANSMIC) said:
I am always surprised by how research findings on numbers, patterns and motivations of migration are often very different from public perceptions of these realities. Giving some real statistics and facts on migration is sometimes useful because they are different from the impression you get in the media. But it is even more impactful if you let people begin to experience, rather than tell them, what migration feels like. I don't want simply to evoke sympathy for migrants and refugees; I want to create a dialogue based on better understanding of migration and enhanced empathy and compassion for migrants.
Posted in TRANSMIC
Comments Off

on CONTAINED Project: Teaming research and theatre to create dialogues on migration