Ethnography with Sudanese transnational families in West Midlands and Khartoum (Ester Serra Mingot)
September 20th, 2016 by Niels
After spending 7 months doing fieldwork in the Netherlands, from March until July 2016 TRANSMIC PhD researcher Ester Serra Mingot (ESR3) carried out the second part of her multi-sited ethnographic fieldwork with Sudanese families in West Midlands (UK).
In Birmingham, Ester was invited by Professor Jenny Phillimore (Director of the Institute for Research into Super-diversity (IRiS), and Professor of Migration and Superdiversity) as a Visiting Fellow at IRiS, the where she exchanged views with other researchers in the field of migration.
As part of her fieldwork, she participated as an English support teacher and Arabic-English translator at St. Chads Sanctuary, a charity supporting newly arrived refugees and asylum seekers with language and different welfare issues.
Ester interviewed several Sudanese families mostly in Birmingham, but also in Manchester and London, following transnational ties from her respondents in the Netherlands.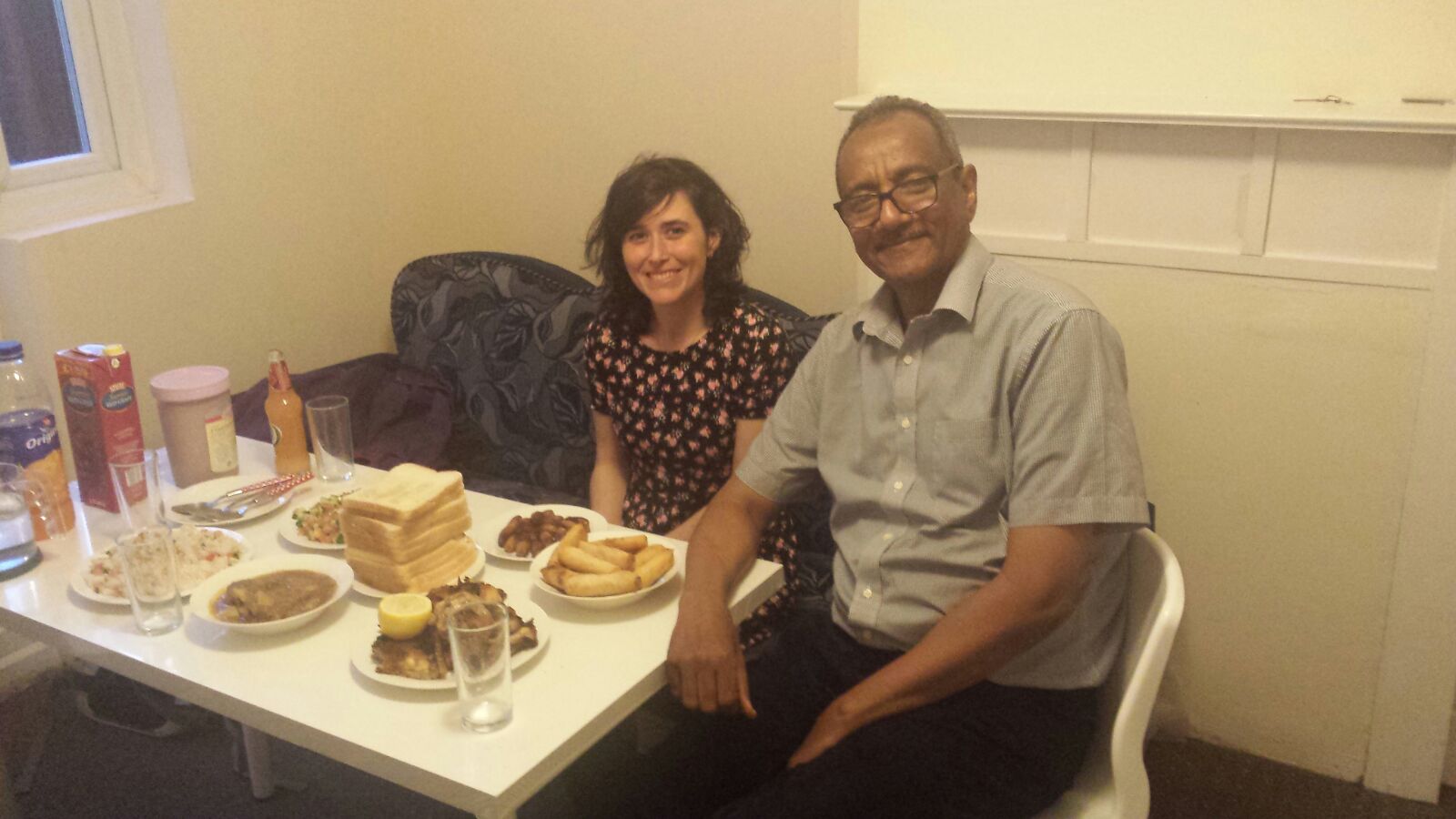 After concluding her fieldwork in Europe, Ester started the last part of her ethnographic work in Sudan. Starting in August, Ester has been conducting interviews and observations with family members of her respondents in Europe. In Khartoum, she is part of the Centre d'Études et de Documentation Économiques, Juridiques et sociales (CEDEJ), where she has been sharing thoughts and experiences other European and Sudanese young and senior researchers working in different topics related to Sudan.
Posted in TRANSMIC
Comments Off

on Ethnography with Sudanese transnational families in West Midlands and Khartoum (Ester Serra Mingot)