Dean's Lecture at the University of Aruba (Chun Luk)
May 27th, 2016 by Niels
On 10 February 2016, following a successful research visit to Paramaribo (Suriname), TRANSMIC PhD Researcher Ngo Chun Luk presented his findings on the Surinamese quasi-citizenship scheme (Persoon van Surinaamse Afkomst) at his alma mater, the University of Aruba. The lecture was attended among others by University lecturers, students, government officials and interested individuals of Surinamese background, and the presentation was well received.
The official announcement of the Dean's Lecture is available on the website of the Faculty of Law of the University of Aruba. A link to the recording of the lecture will be provided at a later time.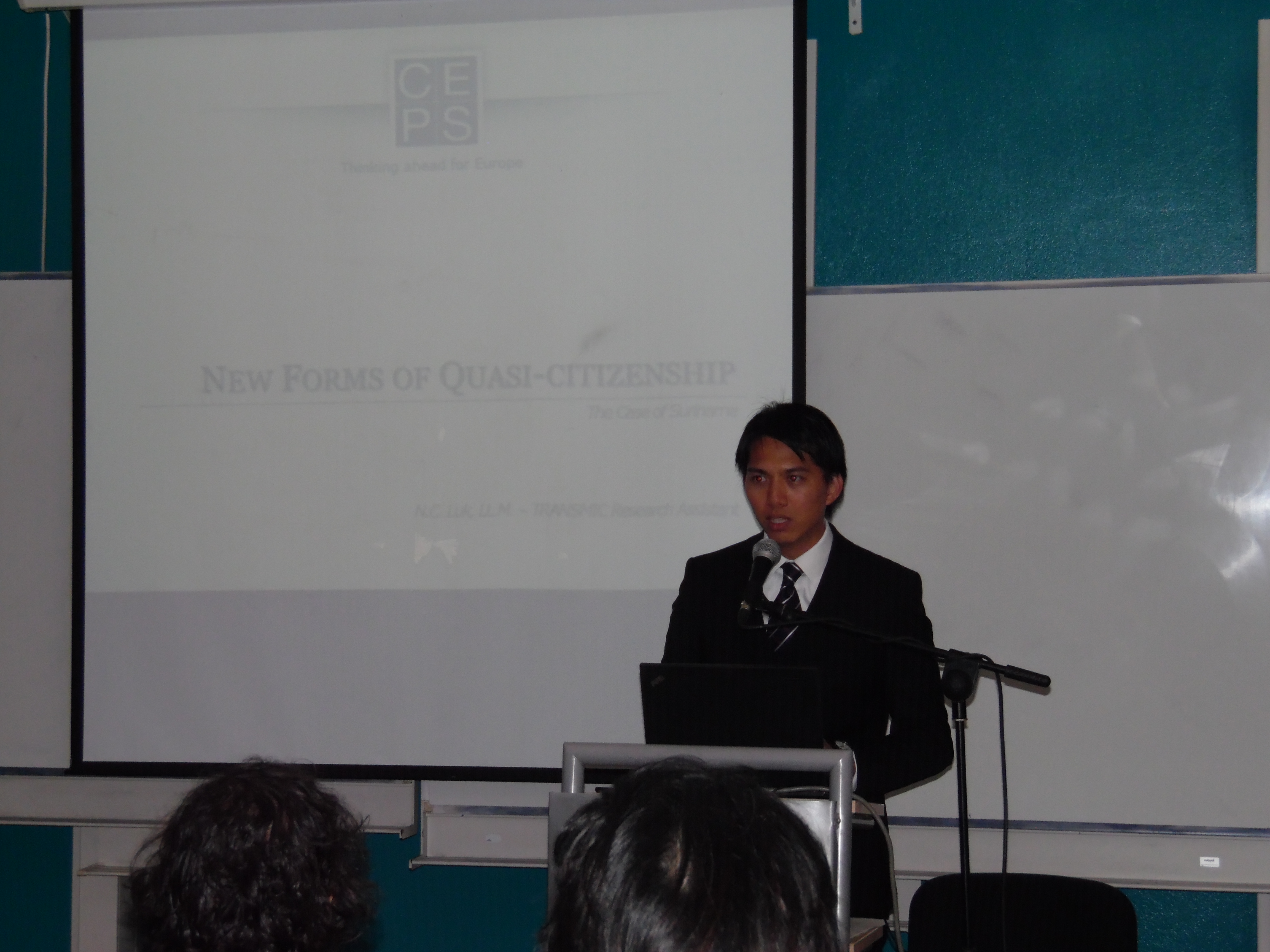 At the University of Aruba, Chun was further interviewed for the University magazine (UNIA). During this interview, Chun spoke about his path towards a study in Law, briefly presented his current research, and answered questions concerning his experience returning to his former university in a different capacity. The interview by Dilma Arends can be read in the April 2016 edition of the UNIA Magazine, available on the website of the University of Aruba.
Posted in TRANSMIC
Comments Off

on Dean's Lecture at the University of Aruba (Chun Luk)