TRANSMIC panel at the 2017 IMISCOE Annual Conference
July 5th, 2017 by Niels
The 14th IMISCOE Annual Conference took place in Rotterdam, 28-30 June 2017. IMISCOE is the largest European network of scholars in the area of migration and integration. The conference covered the theme "Migration, Diversity and Cities" and was organized by Erasmus University Rotterdam. 
TRANSMIC fellows Leonhard den Hertog (CEPS), Pauline Melin (Maastricht University), Fanny Tittel-Mosser (university of Minho) and Zvezda Vankova (Maastricht University) participated in a panel bringing together four papers based on legal empirical research undertaken by the TRANSMIC project. They took the perspectives of third countries as the entry point into discussions over what kind of actor the EU is in its external policies on migration, mobility, borders and international protection. The discussions focused on what shapes the external actorness of the EU in these fields, and what implications this has for third countries. 
Leonhard den Hertog discussed the notion of coherence in EU external migration policy; Fanny Tittel-Mosser presented the legal and policy relevance of Mobility Partnerships in Morocco and cape Verde; Zvezda Vankova examined  the implementation of the EU's circular migration approach and its impact on labour migration from the Eastern partnership countries; finally, Pauline Melin explored the role to be played by the EU in the field of social security coordination with third countries. 
The panel offered an excellent opportunity for the fellows to share their research results with an academic audience at an international conference and engage in lively exchanges.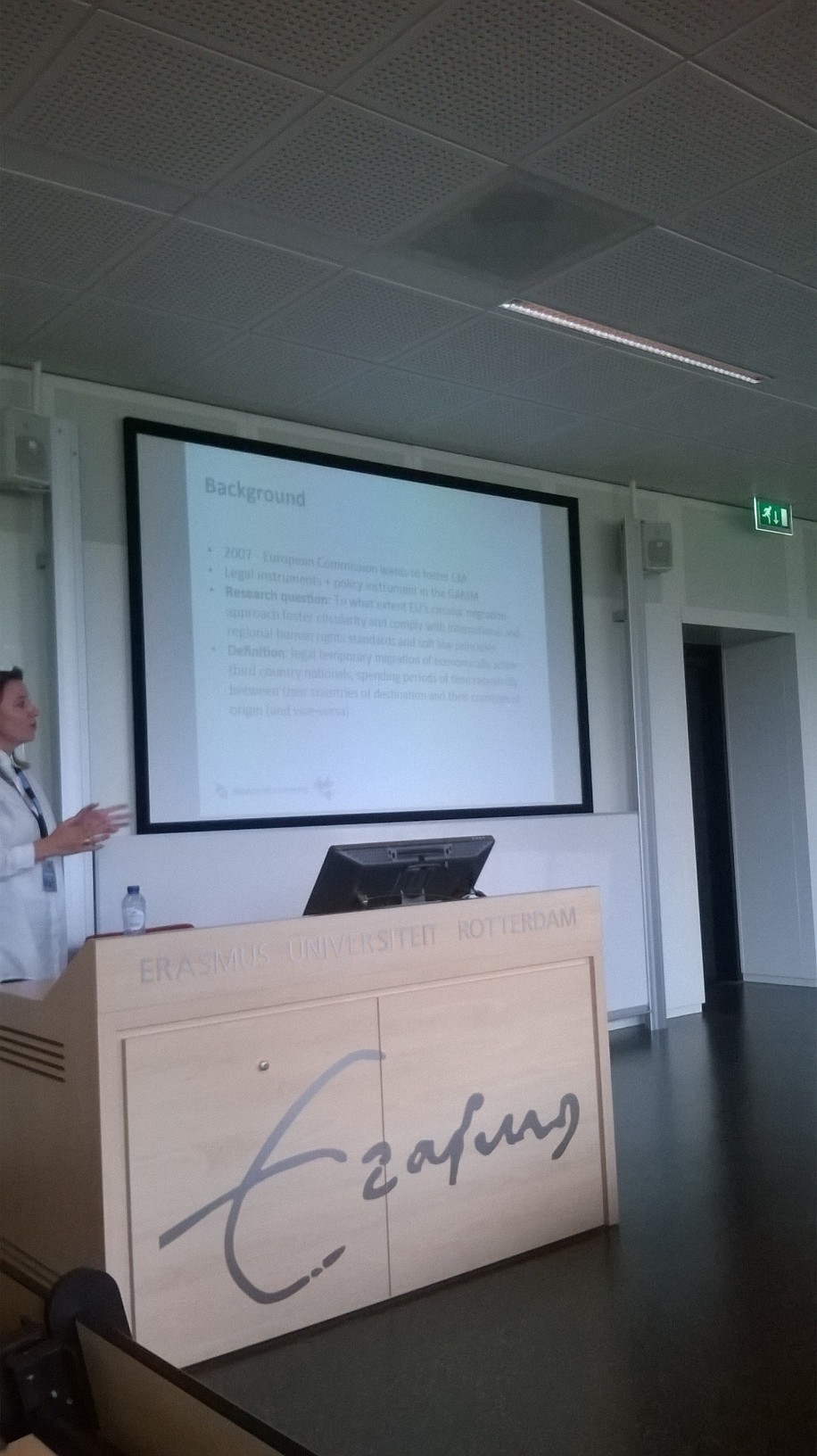 Posted in TRANSMIC
Comments Off

on TRANSMIC panel at the 2017 IMISCOE Annual Conference